Ceramic band heaters
We produce ceramic band heaters for heating cylindrical surfaces or surfaces with non-round profiles according to the requirements of the client.
If it can be produced from the viewpoint of dimensions, voltage and wattage, this technology can be used at higher working temperatures and a watt density load compared to mica band heaters. The efficiency of the band can be increased by 15% – 20% by adding an insulating layer between the metal peripheral shell and the ceramic heating part. This can be a single-part or a double-part according to the size of the rolled area.
Specification
Minimum diameter of the band: 70 mm
Wattage tolerance: +5%/-10% (measured at working temperature).
Operating voltage: 230 V, 230/400 V
Maximum recommended working temperature: 500 °C
Maximum recommended watt density 5-7 W/cm2 (stated according to the working temperature and material of heated part).
Option to mount "K" and "J" type thermocouples.
Optional radial, tangential or axial turning of the electrical connection.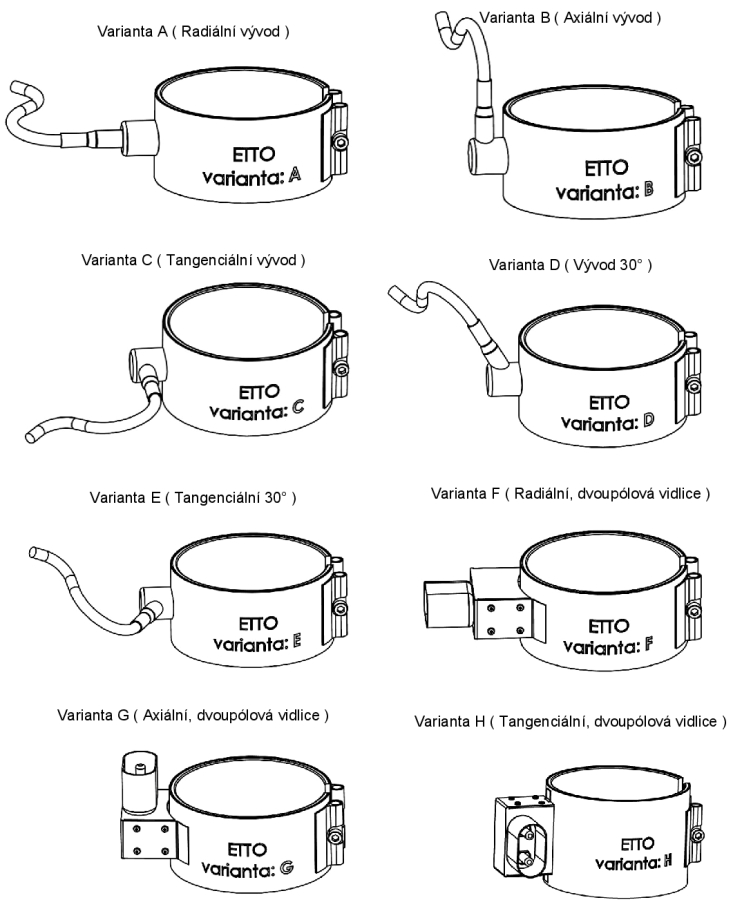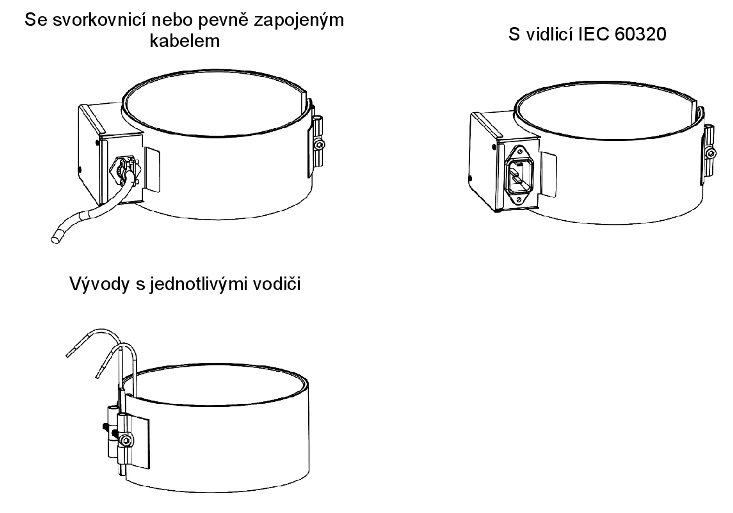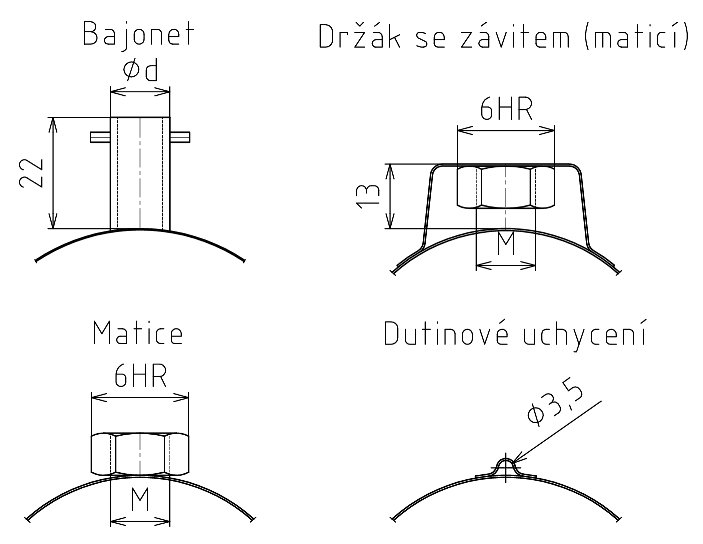 Application hints
Before instalation of heater, the cylindrical surface must be smooth without protrusions, and completely free of grease, oxidized metal parts, and other impurities. The band heaters must sufficiently encircle the cylindrical surface. Check tightening after about 30 minutes and 1 hour of the operation. The band heater must be protected against additional contamination.