Band and nozzle heaters with mica insulation
We produce mica band heaters and nozzle heaters for heating cylindrical surfaces or surfaces of non-round profiles according to the requirements of the client. Recommended for heating surfaces with smaller dimensions and/or, on the contrary, large dimensions in cases of combining the wattage vs. voltage parameters when ceramic band heaters are not recommended due to technological reasons. They can be single-part or double-part according to the size of the heated area. Band heaters are produced according to the nature of the application with an inside heating area (shrinking) or with an outside heating area (expanding).
Specification
Minimum diameter of the nozzle: 25 mm
Wattage tolerance: +10%/-10% (measured at working temperature).
Operating voltage: 12 V – 400 V
Sheath materials: AISI 304, brass, steel.
Maximum recommended watt densities for mica strips: 3-6W/cm2 (depends on the dimensions of the band, the working temperature and the material of the heated part).
Maximum recommended working temperature: 350°C
Optional radial, tangential or axial turning of the electrical connection.
Option to mount "K" and "J" type thermocouples.
Mica band heater and nozzle heater single-part: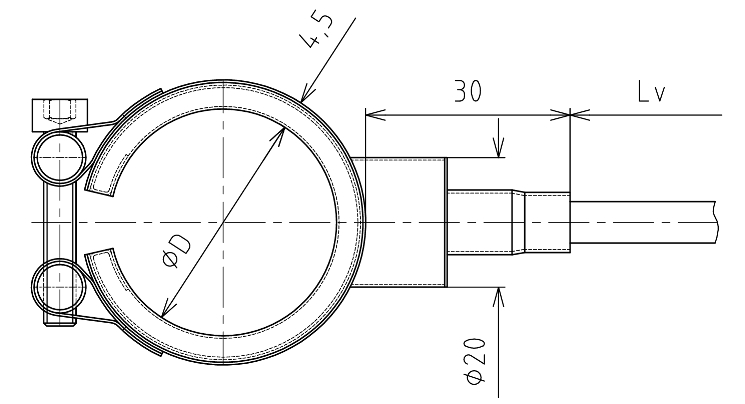 Mica band heater, two-part: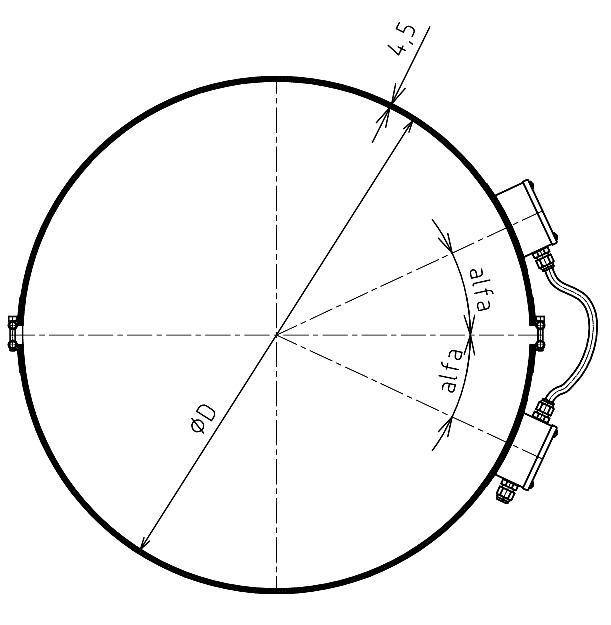 Mica band heater with outside heating area (expanding) :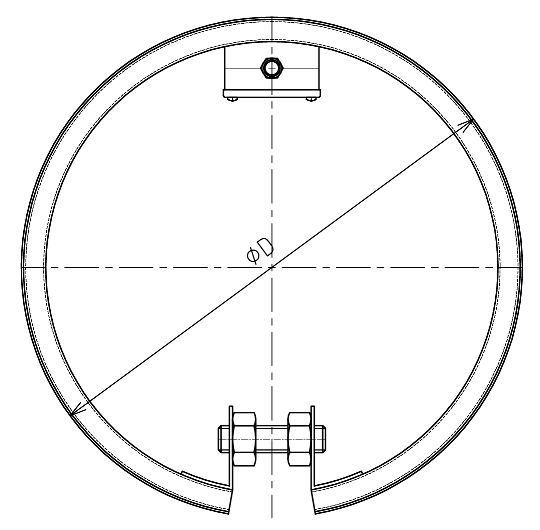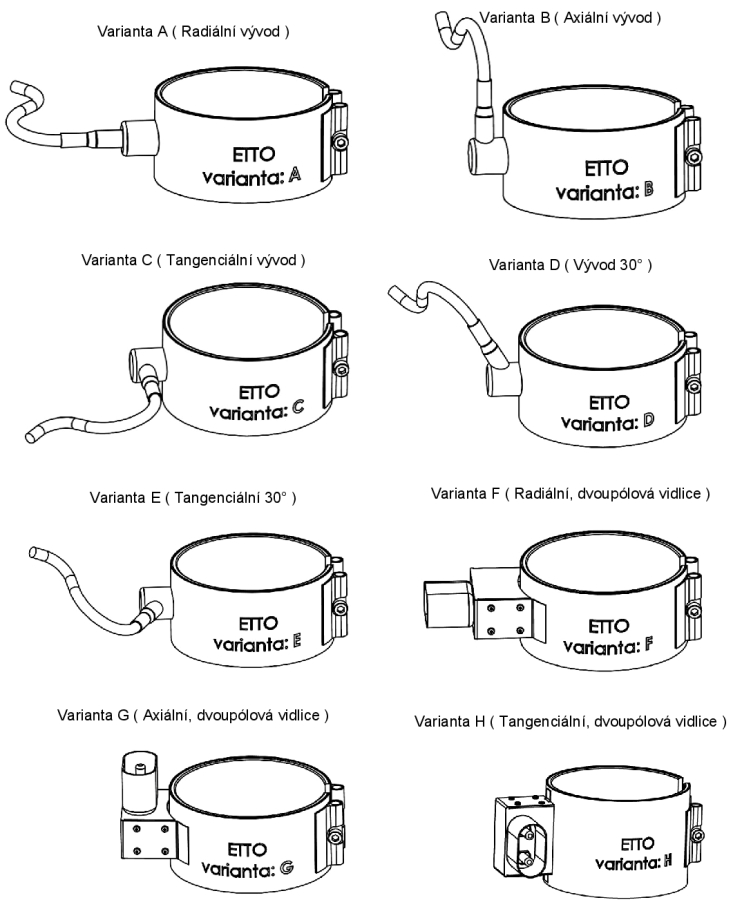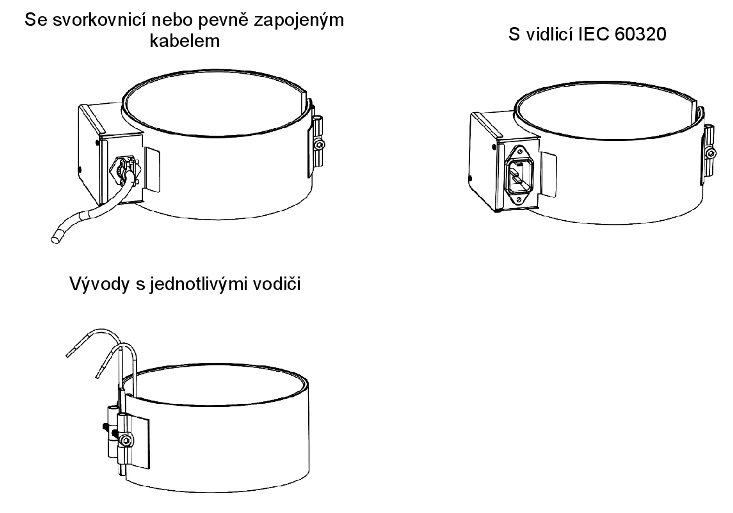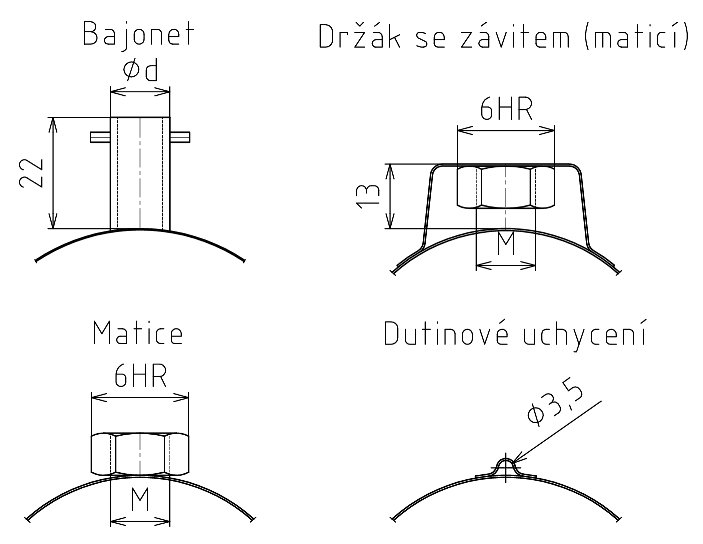 Application hints
Before instalation of band heater, the cylindrical surface must be smooth without protrusions and completely free of grease, oxidized metal parts, and other impurities.
When instaling, the band heater must encircle the cylindrical surface with sufficient force. Tighten slightly after 15 minutes, 1 hour, and 8 hours of operation.